Subscribe, Join the PBNation, shop affiliate discounts and Switch Out highlights below!
---
March 2022 Update: This website is under construction. Parts of the website may not work. Please bear with us as we work on a reboot and relaunch of the podcast. New episodes are scheduled to drop by the start of summer.
Let's build something together.
Subscribe to the Plant-Based Nation and receive updates on the lateset blog posts and episode drops!
---
---
Leave a Tip
Although not expected, tips are greatly appreciated and help to support the show. Include a note with your tip if you'd like us to give you a shout out on a future episode!
Shop our Merch
Tees, hoodies and totes are available for purchase.
---
Force of Nature
Force of Nature is an EPA-registered hospital-grade sanitizing and disinfecting cleaner that kills 99.9% of germs. This powerful cleaner kills Staph, MRSA, Norovirus, Influenza A, Salmonella, and Listeria when used as directed. Force of Nature is on the EPA's list of Disinfectants for Use Against SARS-CoV-2, the cause of COVID-19.
Kinder Beauty Box
Each month, get up to $165 of Clean, Vegan & Cruelty-Free beauty products for as low as $25. You can also make a one-time-purchase from KBB's Marketplace page. Be kind, be beautiful, and be conscientious with a Kinder Beauty Box. For a limited time, use promo code LIVEKINDER to save 40% on your first box AND receive a free bonus box ($75+ value) with any 3-month purchase.
Wild Earth
A plant-based dog food that exceeds AAFCO dietary guidelines. This dog food is 100% vegan, cruelty-free, and contains 31% protein. For a limited time, press the button below to enjoy 50% off your first order.
---
Enjoy Other Plant-Based Switch-Outs and Cool Products
Tabby and Holly are self-proclaimed "product junkies," which is why they love trying out new plant-based, cruelty-free, and eco-friendly products at every opportunity they get. Each of the products listed below has been discussed on an episode during the Switch-Out segment. These are the show host's personal referral links. A few of these links are not plant-based items, but still help you save money and can help contribute to personal and financial wellness. Enjoy!
Misfits Market
Misfits Market makes it easy to live a plant-based lifestyle on a budget.
Use promo code: COOKWME-WD3IWK
to save 25% off of your first order.
---
Albert savings app
Online shopping makes it easier to buy things and harder to save money. Sync all of your accounts into a single space, get a real-time update on your budget, and easily sock away a few dollars each day to reach small savings goals.
---
Who Gives a Crap
This is a durable, high quality, treeless toilet paper option. The packaging can be re-used for gift wrapping paper! I like knowing that 50% of the price I pay is helping WGC to fund several sanitation projects in developing nations.
Earn $10 off your first order.
---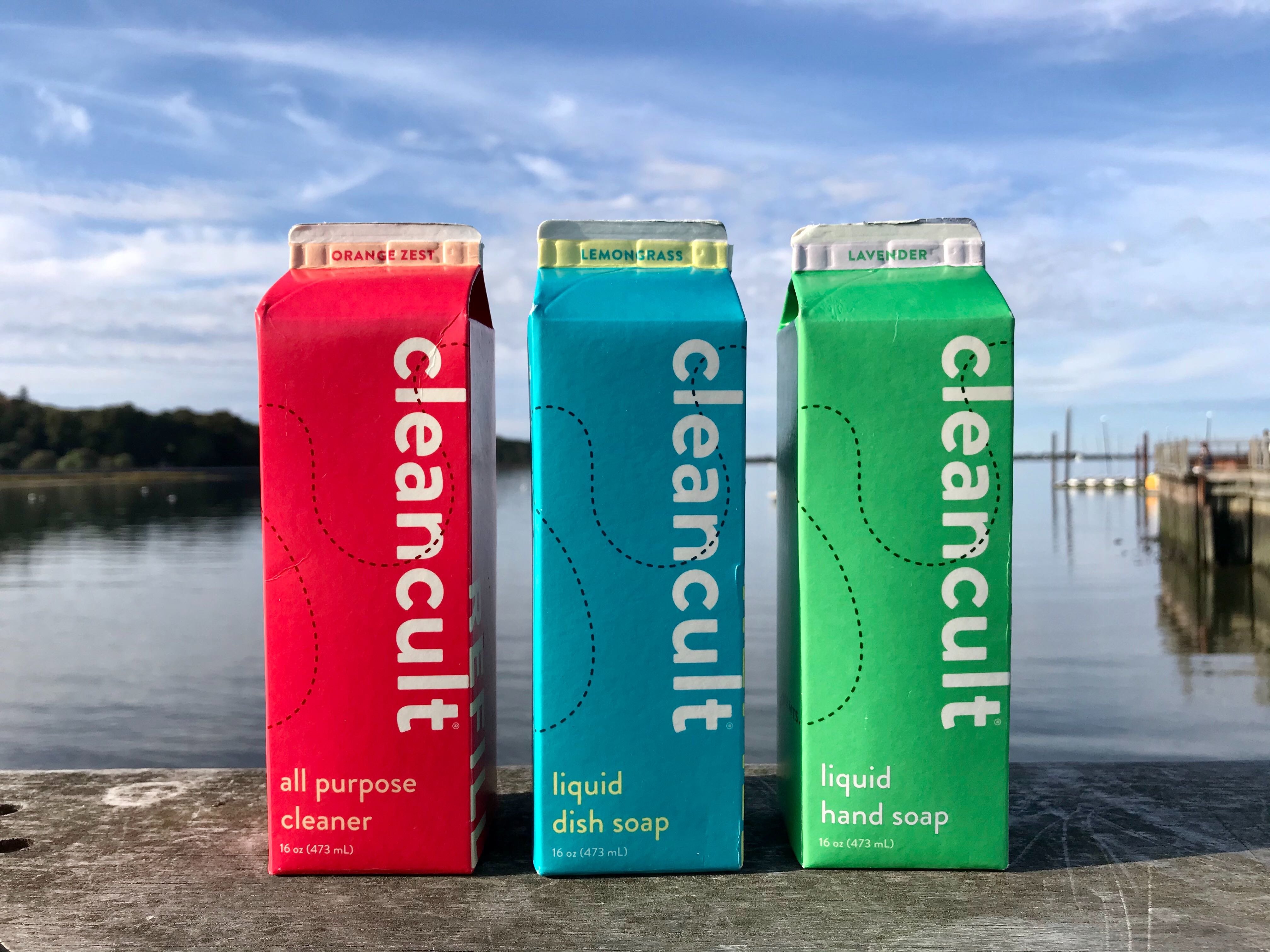 cleancult
These cleaning products come in glass bottles and refills arrive in paper cartons. Keep your order cruelty-free by skipping the wool dryer balls.
Get 20% off of your first bundle when you shop here.
---
Calm
Mental health is the best thing to invest in these days. Use this pass to enjoy 30 days FREE. Take a moment, take a breath, reconnect and ground yourself.
dropps
Holly loves her dropps subscription. Try these laundry detergent in convenient waste-free pods.

Sign up for $15 off with this referral link.
---
THREDUP
The ONLY way to buy clothes. We talk a lot about fast fashion on the show, and how to reduce your textile waste. THREDUP makes it possible to buy gently used consignment items. Give clothing a second life, save money, and keep those textiles out of the landfill.
Save $10 off your first order.
---
ibotta
Save on plant-based milks, meats, and other vegan products. You'll receive cash back, no strings attached. Tabitha saves on average $20-$25 a month by using this app.
Register with the ibotta app today and receive your $10 welcome bonus.